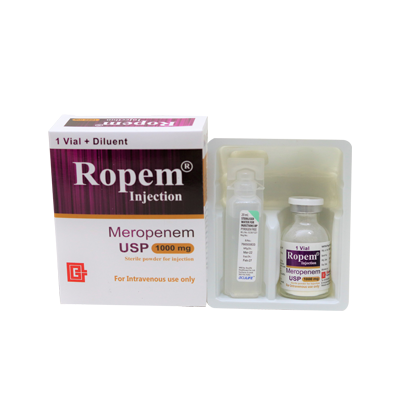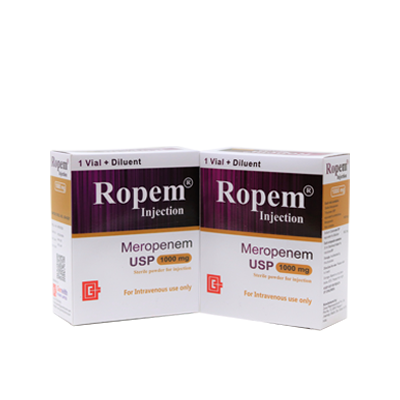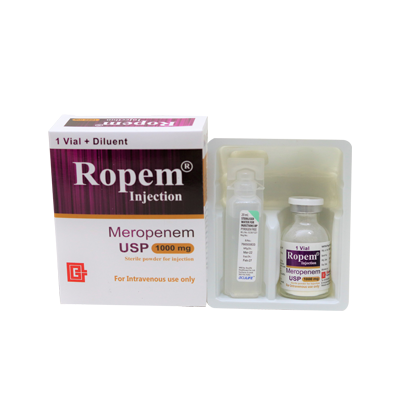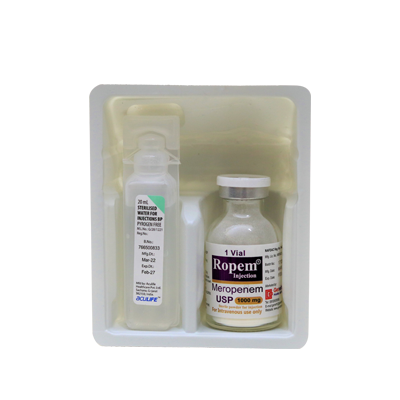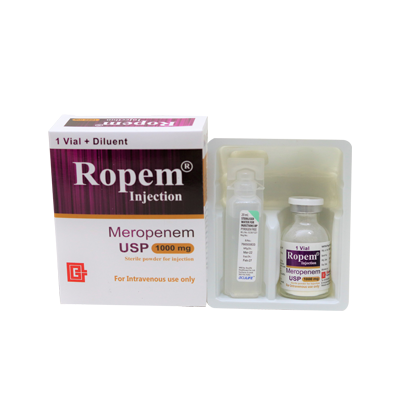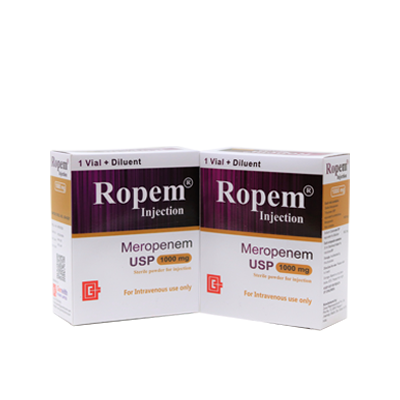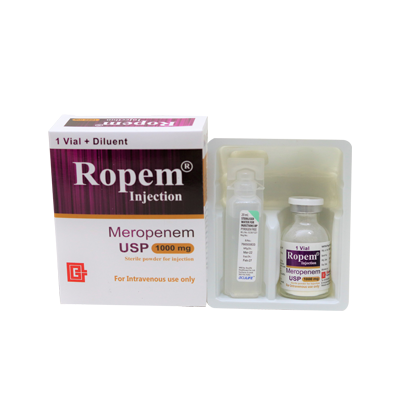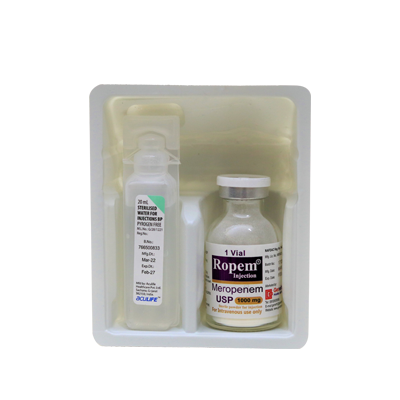 Ropem Injection
Ropem Injection (MeropenemUsp 1000mg) + wfI
Description
Ropem Injection (MeropenemUsp 1000mg) + wfI
Contains Meropenem 1000mg.
Broad spectrum B-lactam antibiotics.
Active against gram positive, gram negative and anaerobic bacterial
Binds to penicillin binding protein and disrupts bacterial cell wall integrity and synthesis.
Ropem is stable to dehydropeptidase-1 enzyme responsible for the degradation of some carbapenems.
Ropem is administered intravenously as white crystalline powder i.e dissolve easily.
Ropem is used in the treatment of skin and skin structure infection, appendicitis, peritonitis, meningitis.
Related products