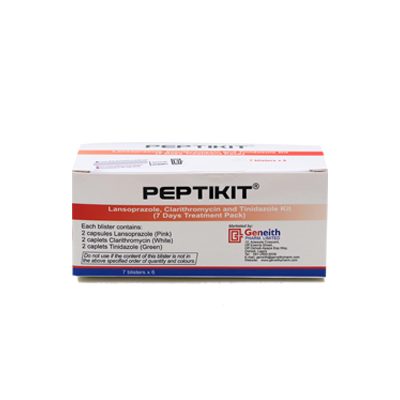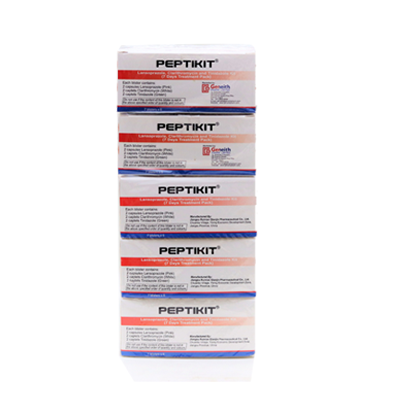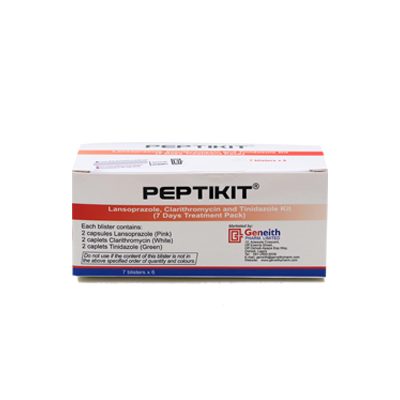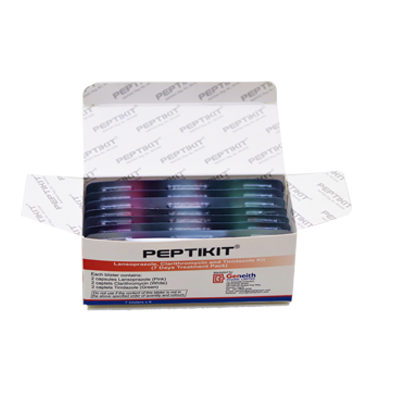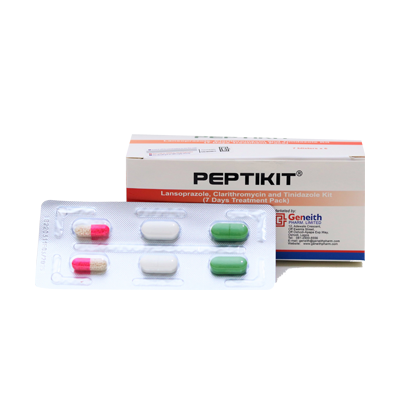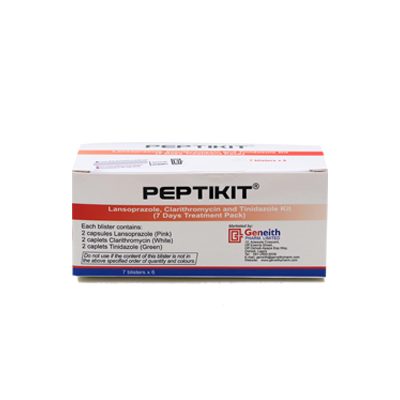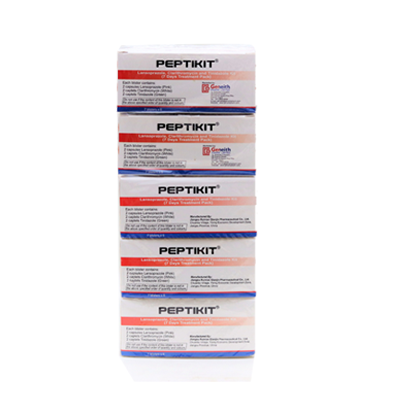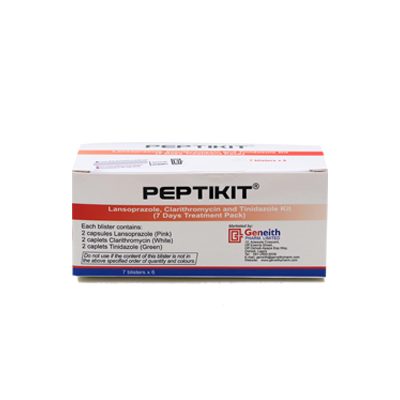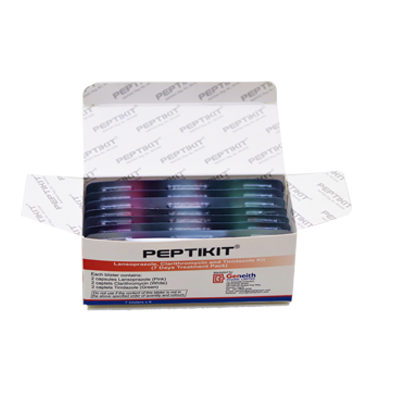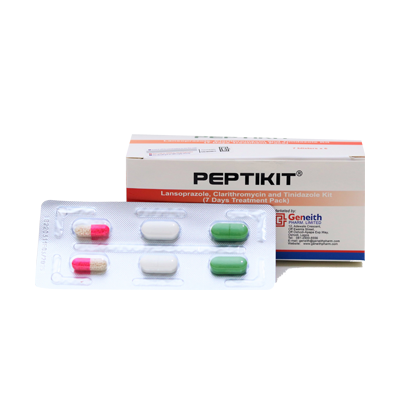 Peptikit Tablets
Peptikit Tablets (Lansoprazole 30mg + Clarithromycin 250mg + Tinidazole 500mg)6×7
Description
Peptikit Tablets (Lansoprazole 30mg + Clarithromycin 250mg + Tinidazole 500mg)6×7
Contains Clarithromycin, Tinidazole and Lansoprazole
A pronged approach to ulcer treatment using an antibiotic, anti-infective & proton pump inhibitor.
Treatment objective is to reduce the secretion of acid through a proton pump inhibitor (Lansoprazole) and eradicate H.Pylori (bacteria responsible  for delaying ulcer healing) through the synergistic action of 2 anti-infectives(Clarithromycin and Tinidazole).
Lansoprazole has been proven to be superior to Omeprazole in the treatment of GERD
Metronidazole has increasingly come under resistance hence Tinidazole is preferred.
Cost effective multifaceted approach in the treatment of Peptic and Duodenal Ulcers.
Related products